Call for Abstracts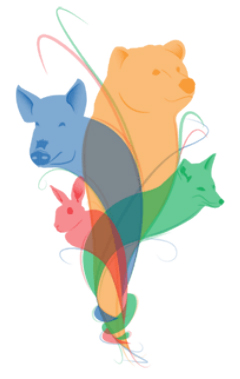 19th Wildlife Damage Management (Virtual) Conference
Forward – Dealing with Challenges of Human-wildlife Conflicts in the Future
April 19-22, 2021
Deadline for Submission of Abstracts – March 12, 2021
The conference program will feature virtual field trips of notable sites in Wisconsin, a live online social, commercial exhibits, plenary sessions, concurrent sessions, panel discussions, and Q&A sessions with presenters.
The virtual conference also will include live online opportunities for networking with managers, teachers, researchers, administrators, students, and other wildlife professionals involved in resolving human-wildlife conflicts.
Presentation Format - This fully virtual conference will consist of pre-recorded presentations, workshops, and tours. For individual presentations, abstracts will be submitted via our website portal and then presenters will be notified of their acceptance by March 5, 2021. A time slot will then be assigned for the presentation recording session with one of our conference organizers. Access to a computer camera and microphone are necessary.
Concurrent Sessions - We will be conducting online Concurrent Sessions for recorded presentations that range from research and new technology to management and practical issues. Targeted session topics include: Deer, Black Bear, Wild Pigs, Cormorants, Vultures, Protection of Colonial Nesting Waterbirds, Economics, Toxicants and Repellents, and Climate Change, but we will entertain a diversity of other topics as well. Sessions may include live Q&A periods or panel discussions.
Poster Session - In addition, we will host an online poster session to present work currently in progress, preliminary results, and concepts across a wide range of issues. The Session may include a live Q&A period.
Abstract Submission* - The body of the abstract must be 300 words or less. Abstracts are due by February 28, 2021. Abstracts received after the deadline will be considered if space is available. Presenters will be notified of acceptance by March 5, 2021. All speakers in Concurrent Sessions will develop a recording of their presentation, which is due by April 11, 2021. All abstracts of presentations and posters will be peer edited and published in a digital proceeding of the conference. Manuscripts associated with presentations are optional and will be peer edited and published in the digital proceedings.
Questions about abstract submission should be directed to Jessica Tegt (jessica.tegt@usu.edu) or 435-797-0570.
*By submitting an abstract, you agree upon acceptance of the abstract to have your pre-recorded presentation video broadcast on our conference channels and retained for viewing at the WDM Working Group discretion.
Information needed for abstract submission:
First and Last Name
Email
Phone #
Student (Y or N)
Organization
Abstract type (Regular, Poster)
Program/Research Type: (Current/Ongoing, Finished, In Progress/Developing)
Interested in publishing the presentation as a manuscript (Y/N)
Abstract Body (300 words or less)