Conservation Education and Outreach Virtual Conference 2020
Partnerships for Urban Conservation Programs
Hosted By:

Presentations available beginning August 12th, 2020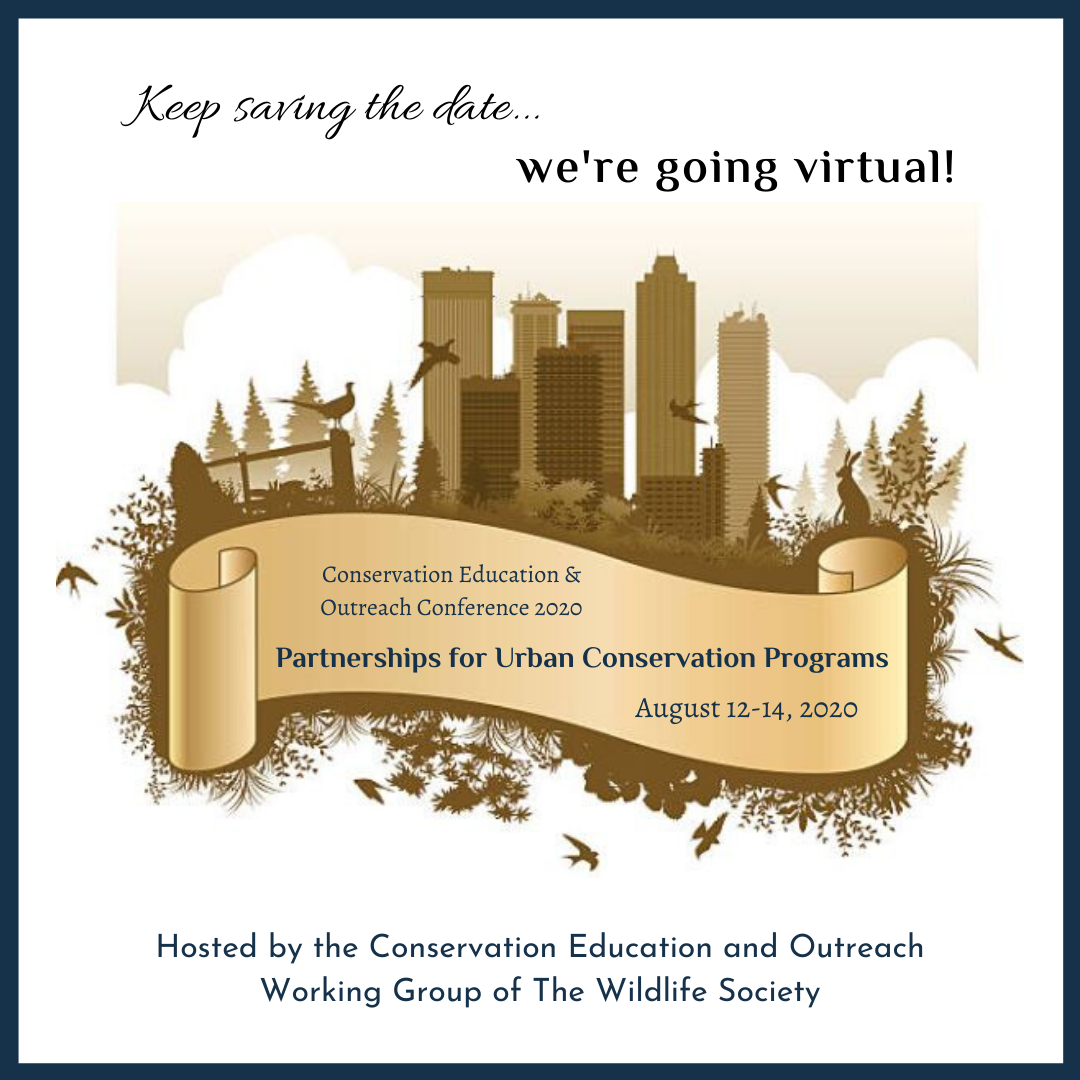 The Conservation Education and Outreach Working Group works to instill and foster a land ethic and an understanding of ecological principles among today's citizens. It provides a forum for TWS members to cooperate in helping build public support for wildlife management programs. The working group provides for the exchange and advancement of ideas in elementary and secondary curricula, development of innovative outreach programs, infusion of critical learning skills in conservation education, conservation and environmental writing, and teaching techniques.
This August we will host a virtual conference for wildlife specialists interested in building partnerships between agencies and organizations to expand and enhance educational messaging surrounding conservation and improved interactions with urban wildlife. Our highlighted partnership will feature Wild Aware Utah (WAU) based out of Salt Lake City at Utah's Hogle Zoo. WAU is a formal collaborative partnership between the Zoo, Utah State University's Extension Service, and Utah Department of Wildlife Resources (https://www.wildawareutah.org/) with a goal to create awareness that will foster new attitudes toward, and minimize conflicts with wildlife. Join us as we learn from WAU leaders about fostering new collaborations and alliances, creating successful messages, and to evaluating program progress. We will also hear from speakers around the country about existing partnerships and research in the area of urban conservation education. As a bonus, we will also go behind the scenes at several wildlife facilities around Utah to learn about wildlife mitigation techniques and public education.
Features of the conference:
Prerecorded talks
Live training session
Live collaborative "hackathon"
Virtual tours of urban wildlife research and management facilities
We hope to "see" you there!
The Conservation Education and Outreach Working Group Conference Committee
---