Future Meetings
Thank you to all who attended SFS 2017 in Raleigh. Plan now to attend SFS 2018 in Detroit, Michigan, May 20 - 24, 2018.
2018 - DETROIT, MICHIGAN, USA
May 20 - 24, 2018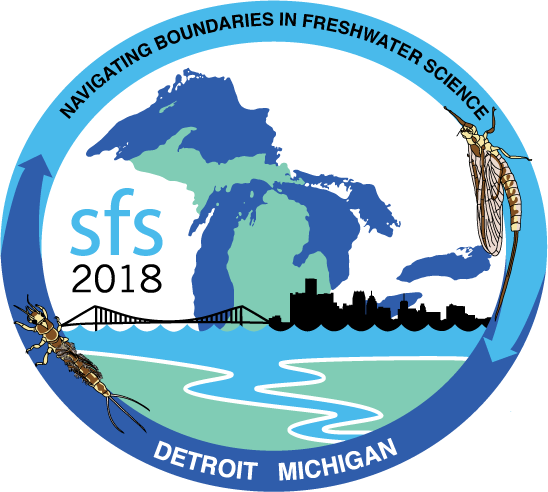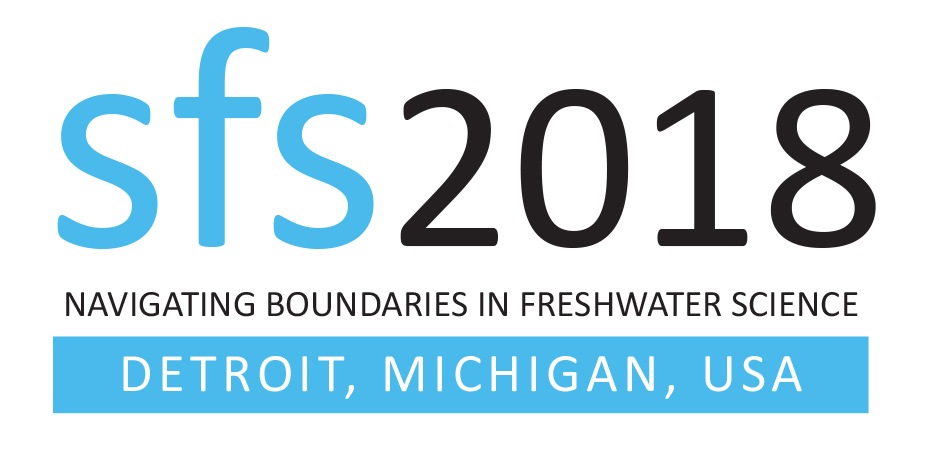 Navigating Boundaries in Freshwater Science
In freshwater science and its applications, boundaries and divisions can be paradoxical. On the one hand, freshwater scientists must bridge boundaries in nature (e.g., land-water, groundwater-surface water, lake-stream, freshwater-marine), connect disciplines (e.g., earth-life-social sciences) and cross cultural divides to advance basic understanding, open new lines of investigation, and address humankind's most pressing problems. Moreover, solutions to environmental challenges require improved translation of science and a richer, reciprocal linkage across boundaries between science and society. On the other hand, boundaries are important; absolute integration yields homogenization. Much as decades of research reveal the value of environmental heterogeneity, a more vibrant and relevant freshwater science community requires increased disciplinary and socio-cultural diversity. Our challenge, then, is navigating boundaries and understanding them, not eliminating them. The SFS of the future will be defined by its treatment of such dynamic tensions, as, indeed, seems likely for human societies in general.
Our goal is to focus the SFS community on navigating and understanding boundaries during our 64th annual meeting. In some respects this is an old theme for our society, but it is also one with many important new dimensions appropriate to the place and time of this meeting. Positioned on a river linking lakes and encompassing an international border, the city of Detroit also has its own history of socio-cultural diversity, boundaries, and divisions, providing a rich, heterogeneous geographic and cultural context for our gathering. The meeting's program will emphasize science focused on crossing habitat boundaries and linking disciplines, increase participation and perspectives connecting nations and cultures to address freshwater challenges, and guide us toward a more purposeful relationship between science and society to improve translation of the SFS community's science, education and service into action. In keeping with this theme and unique context, meeting activities will emphasize the sources of inspiration shared by our community, as well as our growing disciplinary and socio-cultural diversity.
SFS 2018 Meeting Organizers
Program Chair: David Walters and Jeff Wesner

Local Arrangements Chair:
Donna Kashian

(with help from Colden Baxter and Amy Marcarelli, President and Vice President)


Program Committee Members
Jay Zarnetske, Scott Tiegs, Laura Craig, Jen Tank

Local Arrangements Committee Members
Steve Francouer, Eric Benbow, Peter Levi, Darrin Hunt, Al Steinman, David Costello