NABS Annual Meeting 2011
Responding to the Global Water Crisis
Rhode Island Convention Center
Providence, Rhode Island, USA, May 22 – 26, 2011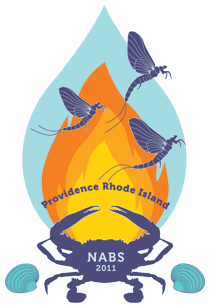 Scientific program will lead off with plenary talks by Charles Vorosmarty, who will provide an overview of the global water crisis, and others, including:
Gene Likens will discuss the history and legacy of the Hubbard Brook Experimental Forest and watersheds
Jay O'Keeffe will present on flow requirements to maintain the ecological functioning of rivers and the goods and services they provide for people
Carol Couch will consider current and emerging water resource conflicts in the Southeastern United States
Curt Spaulding, EPA Region 1 Administrator, and former director of the Rhode Island "Save the Bay" program will discuss water issues critical to Rhode Island and the surrounding New England region
In addition to Workshops, and many exciting Special Sessions, meeting highlights will include:
A public lecture featuring Sandra Postel, founder of the Global Water Policy Project, followed by musical entertainment - "It's a Shore Thing: A Coastal Cabaret" by Judith Swift & Charles Cofone
The Rhode Island School of Design Lawrence Nature Lab special exhibit for NABS - "Intimate Immensity". Artists Lauren Hartsell and Henrik Søderstrøm have constructed a small house of reclaimed materials with walls celebrating water, and inhabited by portraits of South African people affected by lack of water access. Exhibit open during normal lab hours, with special lab open house Wednesday, 3–6 pm.
Additional activities including: pre-meeting cruise on Narragansett Bay, trips to Block Island, MA, or Cape Cod National Seashore, and a 5k Fun Run and Volleyball Tournament to benefit the ALS Association of Rhode Island
Information
Registration and Abstract Submission
Registration is open.

Images from left to right: Rhode Island Convention Center (© 2007 Providence Warwick CVB), Cape Cod National Seashore (courtesy M. Aliberti Lubertazzi), skyline of downtown Providence (© 2007 Providence Warwick CVB), Conimicut Lighthouse (© 2007 Providence Warwick CVB).